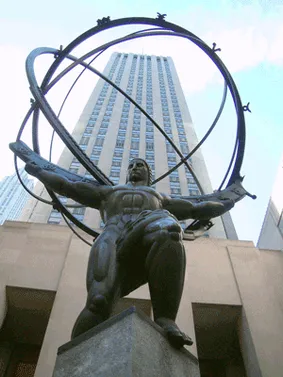 The Law Offices of Charles S. Forgang, located on Madison Avenue in midtown Manhattan, New York, is a law firm concentrating in the practice of Employment Law and Corporate & Business Law.
Charles S. Forgang, the Firm's Founder and Principal Attorney, is a graduate of Columbia University School of Law and The Wharton School of the University of Pennsylvania. Mr. Forgang draws on more than 25 years of experience as a New York attorney in advising executives, professionals and consultants seeking their own personal counsel, as well as entrepreneurs/ business owners, privately-owned and publicly-held companies, professional practices and nonprofit organizations.
The core of the Firm's Employment Law practice consists of counseling and representing executives and professionals in the negotiation and structuring of their Employment Agreements, Offer Letters, Severance (Termination) Agreements, Consulting Agreements, Executive Compensation and related equity or partnership arrangements, and further with respect to issues of Employment Discrimination, Harassment, Wrongful Termination and other matters.
The Firm's Corporate and Business Law practice provides general business representation for entrepreneurial, corporate, professional practice and nonprofit clients, whom the Firm also represents and counsels in connection with various business transactions, such as contract negotiations, acquisitions and sales of companies, the structuring of joint ventures, business formation, including the formation of limited liability companies and partnerships, the negotiation of loans and other financial transactions, start-up company matters and the settlement of partner and commercial disputes.

Mr. Forgang established the Firm in 2005 with the goal of providing the quality of practice often associated with a large New York firm, but in a more individualized practice, with a strong commitment to client service and adhering to high professional and ethical standards.

Prior to founding the Firm, Mr. Forgang was a partner at Epstein Becker & Green, P.C., a 250 attorney national law firm. Previously, he was associated with the law firm Weil, Gotshal & Manges LLP.
Mr. Forgang was also honored through his Firm having been inducted in 2015 as a member of the International Network of Boutique and Independent Law Firms for his practice in the area of Employment Law for Employees.

The Firm represents a sophisticated client base, mostly by referral, in a wide range of industries, including financial services, marketing, technology, manufacturing, communications, media and entertainment, the legal and health care professions and education.